We provide different type of therapies.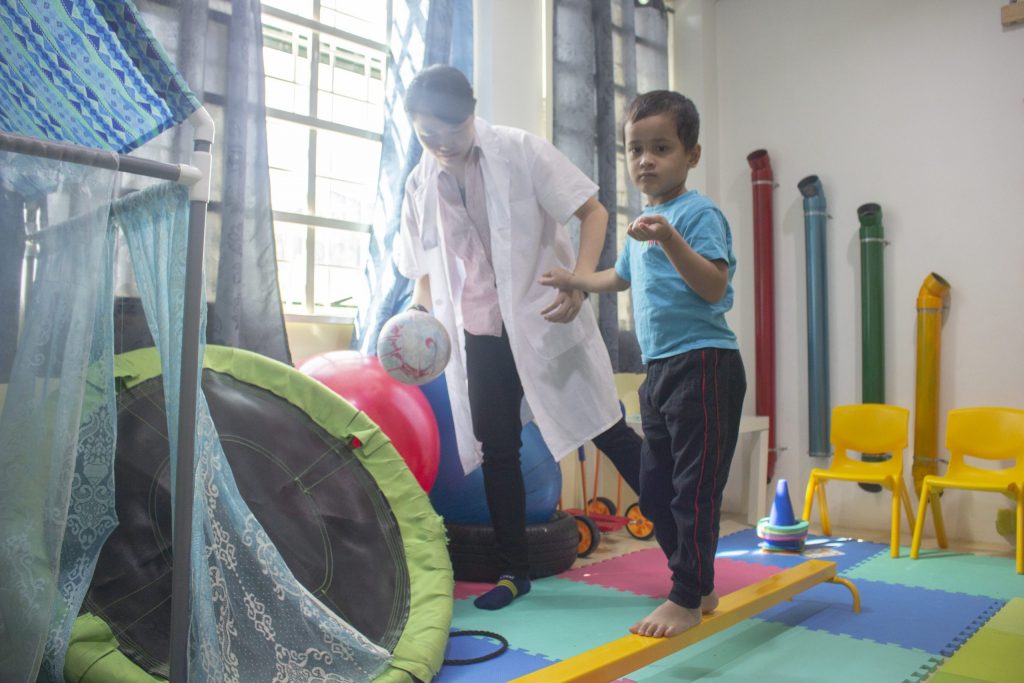 Playhouse helps patients with physical, mental or cognitive impairments improve their ability to function as independently as possible, so that they can participate in the activities of everyday life.
Playhouse helps improve communication skills in kids with language issues, like dyslexia and dyspraxia.
Playhouse provides treatment for children suffering from physical problems arising from injury and illness.